RB Jamaal Williams (DET)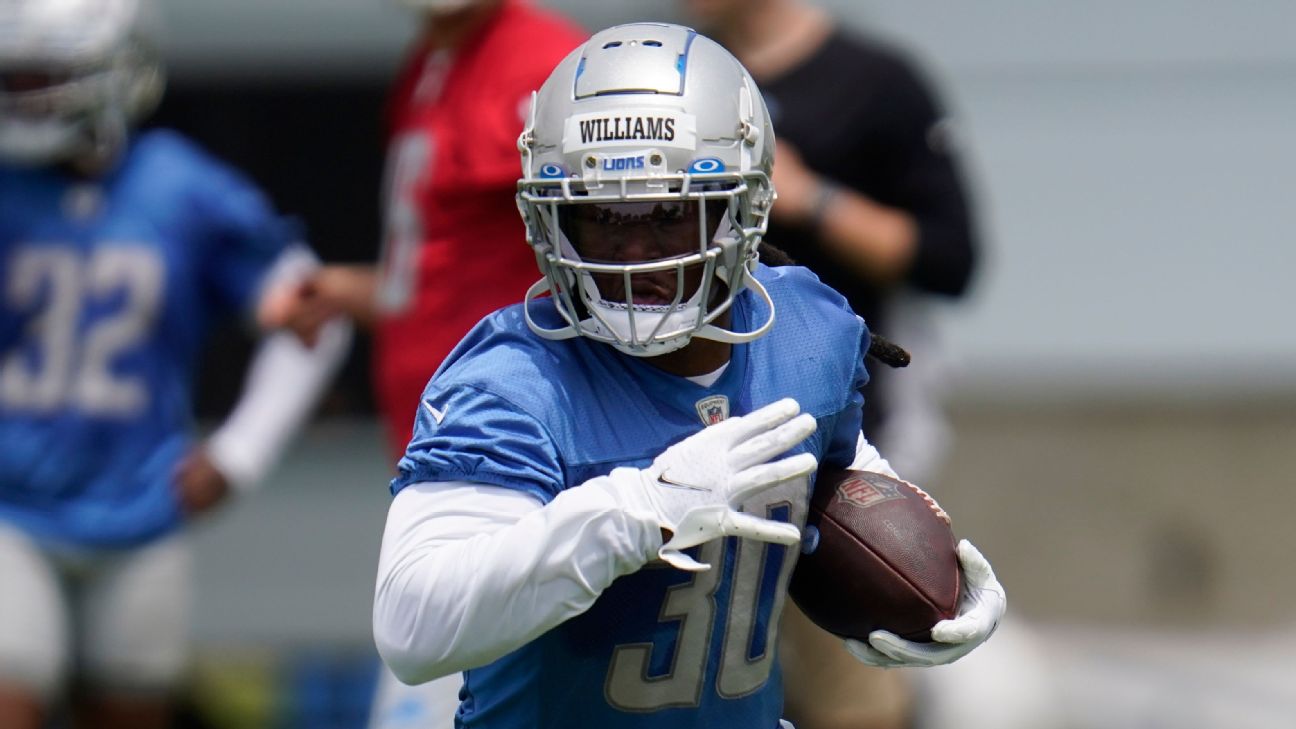 Offseason Changes
New quarterback
Team change
New competition
Projected Stats:
Receiving: 300+ yards & 2 TD's
Rushing: 700+ yards & 4+ TD's
2021 PPR Projected Ranking: 35th
Overall Outlook
It is imperative heading into each draft, you have identified a few players that you believe will be a break-out candidate and an incredible value. With that in mind, I wanted to help you highlight a player who I think will be a perfect fit to any roster and could be a significant game-changer in your league this season.
Jamaal Williams finds himself this season out from the shadows of Aaron Jones in Green Bay and with a brand new opportunity in store this year. However, the situation is still not ideal now in Detroit on the Lions sharing the backfield with an up-and-coming star in DeAndre Swift. Even with Swift on the rise, I feel that the situation in Detroit is set up perfect for a guy like Jamaal to excel and carve out a significant role in Detroit.
There are many reasons why I love the opportunity that Jamaal is going to receive this season in Detroit.
First off, experience, although he may be listed as the RB2 behind Swift, Willaims has more experience than the latter mentioned. Anthony Lynn has shown in the past that he values the veteran players on the roster. Williams is entering year five of his career and has been part of big payoff runs and plenty of big games with Green Bay. Swift is the more talented back but is only entering year two and may yield to Williams on passing downs and big situations until the new staff is comfortable trusting Swift.
Secondly, Williams will see the most considerable workload he has ever had, even as the number two back. Lynn has shown in his career that he likes to run two-back sets often. The Charger's backs produced 1500 yards on the ground and nearly 900 yards through the air last year under Lynn. The system that Lynn runs will provide more than enough opportunity for Williams to meet these numbers, and that does not even include the possibility of a drop-off from Swift in year two.
Finally, the quarterback that is in Detroit now is no Matthew Stafford. Geoff has never been a big-time thrower of the football and typically is in a run-heavy, play-action type of system. With a quarterback that looks to dump the ball off before pushing it down the field. A run-first offense, a running back-friendly system, and more opportunities than he has ever had. Williams, to me, is set to have a phenomenal year, especially for someone coming off the board at an avg ADP of 11.07.
I am grabbing Williams everywhere I can get him this season!